ABA Services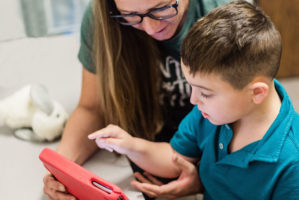 We are proud to provide Applied Behavior Analysis (ABA) therapy services to the children of the Permian Basin. We offer safe and comprehensive, evidence-based therapies designed to enhance the outcomes of children with autism. ABA is recognized and supported by The American Academy of Pediatrics, The National Institutes of Child Health & Human Development and the US Surgeon General. Applied Behavior Analysis is a very personalized therapy that seeks to provide developmental gains in the areas of behavior, language and social interaction. There is also an emphasis on decreasing unwanted behaviors and increasing desirable behaviors. The success of any treatment includes early intervention, prolonged and intensive ABA treatment and professionals dedicated to seeing the child reach their full potential. We have a staff of BCBA's, RBT's and Behavior Technicians whose daily goal is to see positive growth for the children and families they serve.
ABA Is Perfect For Children (0-18) In The Following Areas:
Functional Life Skills
Noncompliance
Tantrums
Impulsivity
Inability to Handle Change
Verbal Behavior
Task Engagement
Task Completion
Self Injurious Behaviors
Organizing and Sequencing
Prompt Dependence
Inability to Generalize Skills
Limited Social and Play Skills
Noncompliant Behavior
ABA Intake Form
Please complete the following ABA Intake Form to begin the process of adding your child to the waitlist. A staff member will contact you via email to continue the intake process.
Contact Us
For more information on ABA and the services we can provide for your child, we encourage you to email us at ABAintake.slb@gmail.com.